WHY DUPIXENT FOR PN?

The first and only FDA-approved treatment proven to help reduce PN symptoms.

DUPIXENT targets an underlying source of inflammation which can be a driver of PN

DUPIXENT is an injectable treatment given under the skin (subcutaneous injection) every 2 weeks after an initial loading dose of 2 injections. It is not a steroid or immunosuppressant.
A BIOLOGIC PN TREATMENT
DUPIXENT was studied in two clinical trials totaling 311 adults with PN. It was approved for adults with PN by the FDA on Sept. 28, 2022.
Understanding Prurigo Nodularis

PN is a chronic condition that can cause painful, stinging lesions with intense itch mainly on arms, legs, upper back, lower back, chest, and/or abdomen. Although the cause of PN is not entirely understood, PN is thought to begin inside the body where an abnormal relationship between the skin, nervous system, and immune system can lead to inflammation. DUPIXENT may help bring balance by controlling a source of unwanted inflammation under the surface to help keep you one step ahead of PN symptoms.
DUPIXENT is the first-and-only FDA-approved treatment proven to help reduce PN symptoms.
DUPIXENT M

y

W

ay

® COPAY CARD
The DUPIXENT MyWay Copay Card may help eligible patients cover the
out-of-pocket cost of DUPIXENT. If you're eligible, you can sign up and your card will be sent via email. Terms & Restrictions Apply.
SEE COPAY DETAILS
DUPIXENT MyWay also offers Nurse Educator Support, supplemental injection training online or in-person, and more.
SEE MORE INFORMATION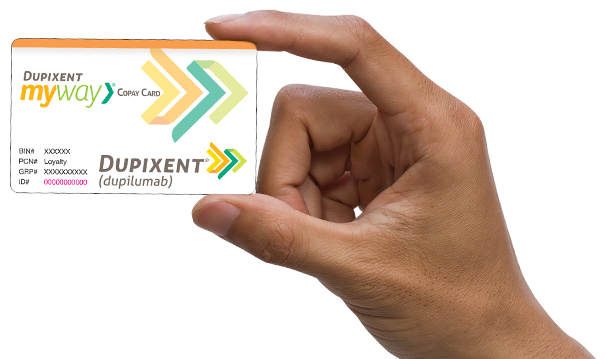 Find a specialist who treats PN
Use this Healthgrades™ tool to easily find
nearby
specialists with experience in
treating patients
suffering from PN.
Sanofi US and Regeneron do not endorse or recommend any particular physician, and search results do not include a comprehensive list of doctors in your area.