A HOPE FOR ASTHMA
Have you thought about a life with less Asthma? It's important to
understand the current level of your or your child's asthma control.
THE LINK BETWEEN
INFLAMMATION AND ASTHMA
Scientific advances have found that underlying inflammation is one of the major sources of uncontrolled moderate-to-severe asthma. This type of inflammation is known as Type 2 inflammation.
With asthma caused by Type 2 inflammation, a patient's immune system may react excessively to pet dander or other allergens. The reaction causes an aggressive increase in inflammation of the lungs that can exacerbate asthma symptoms and cause attacks.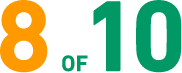 IDENTIFY THE SIGNS OF CONTROL
Here are a few key factors that may indicate that your
or your child's uncontrolled, moderate-to-severe asthma
isn't well controlled:
In the past month, sleep has been interrupted because of asthma
A hospitalization because of asthma occurred at least once in the past year
Activities were limited or missed because of an attack
Rescue inhaler use is more than twice a week
DOES ANY OF THIS SOUND FAMILIAR?
YES, IT DOES
How an Asthma Attack Feels
Hear from DUPIXENT patients as they describe what it feels like when they experience an asthma attack. Does their description sound similar to your experience?
Transcript
RACHEL:
When I start having an asthma attack, I feel immediately exhausted.
MARLENA:
It's similar to trying to blow out of a straw, if you could imagine the very little amount of air that you can actually blow through a straw.
RACHEL:
My chest starts feeling tight and feels very heavy. I get a little cough and wheeze.
PAMELA:
I equate it to how someone may feel if they're drowning. You're just trying to grasp for breath. It's like someone's taking your lungs and just squeezing them, and it's extremely scary.
RACHEL:
Then, you notice the wheeze isn't going away. The tightness isn't going away, and you–you kind of freeze.
MARLENA:
And you're hot, and you're sweaty, and you just can't get any air, and it feels like a fish out of water.
PAMELA:
You try not to panic, and you tell yourself to be calm, but you're still panicking because you can't breathe.
MARLENA:
That's how I would describe an asthma attack.
VO:
Important Safety
Information and Indication
Do not use if you are allergic to dupilumab or to any of the ingredients in DUPIXENT®.
Before using DUPIXENT, tell your healthcare provider about all your medical conditions, including if you:
have a parasitic (helminth) infection
are scheduled to receive any vaccinations. You should not receive a "live vaccine" right before and during treatment with DUPIXENT.
are pregnant or plan to become pregnant. It is not known whether DUPIXENT will harm your unborn baby.
are breastfeeding or plan to breastfeed. It is not known whether DUPIXENT passes into your breast milk.
Tell your healthcare provider about all the medicines you take, including prescription and over-the-counter medicines, vitamins, and herbal supplements.
Especially tell your healthcare provider if you are taking oral, topical, or inhaled corticosteroid medicines or use an asthma medicine. Do not change or stop your corticosteroid medicine or other asthma medicine without talking to your healthcare provider. This may cause other symptoms that were controlled by the corticosteroid medicine or other asthma medicine to come back.
DUPIXENT can cause serious side effects, including:
Allergic reactions. DUPIXENT can cause allergic reactions that can sometimes be severe. Stop using DUPIXENT and tell your healthcare provider or get emergency help right away if you get any of the following signs or symptoms: breathing problems or wheezing, swelling of the face, lips, mouth, tongue, or throat, fainting, dizziness, feeling lightheaded, fast pulse, fever, hives, joint pain, general ill feeling, itching, skin rash, swollen lymph nodes, nausea or vomiting, or cramps in your stomach-area.
Inflammation of your blood vessels. Rarely, this can happen in people with asthma who receive DUPIXENT. This may happen in people who also take a steroid medicine by mouth that is being stopped or the dose is being lowered. It is not known whether this is caused by DUPIXENT. Tell your healthcare provider right away if you have: rash, chest pain, worsening shortness of breath, a feeling of pins and needles or numbness of your arms or legs, or persistent fever.
Joint aches and pain. Some people who use DUPIXENT have had trouble walking or moving due to their joint symptoms, and in some cases needed to be hospitalized. Tell your healthcare provider about any new or worsening joint symptoms. Your healthcare provider may stop DUPIXENT if you develop joint symptoms.
The most common side effects in patients with asthma include injection site reactions, high count of a certain white blood cell (eosinophilia), pain in the throat (oropharyngeal pain), and parasitic (helminth) infections.
Tell your healthcare provider if you have any side effect that bothers you or that does not go away. These are not all the possible side effects of DUPIXENT. Call your doctor for medical advice about side effects. You are encouraged to report negative side effects of prescription drugs to the FDA. Visit www.fda.gov/medwatch, or call 1-800-FDA-1088.
Use DUPIXENT exactly as prescribed by your healthcare provider. It's an injection given under the skin (subcutaneous injection). Your healthcare provider will decide if you or your caregiver can inject DUPIXENT. Do not try to prepare and inject DUPIXENT until you or your caregiver have been trained by your healthcare provider. In children 12 years of age and older, it's recommended DUPIXENT be administered by or under supervision of an adult. In children 6 to less than 12 years of age, DUPIXENT should be given by a caregiver.
Please see accompanying full Prescribing Information including Patient Information.
Indication
DUPIXENT is a prescription medicine used with other asthma medicines for the maintenance treatment of moderate-to-severe eosinophilic or oral steroid dependent asthma in adults and children 6 years of age or older whose asthma is not controlled with their current asthma medicines. DUPIXENT helps prevent severe asthma attacks (exacerbations) and can improve your breathing. DUPIXENT may also help reduce the amount of oral corticosteroids you need while preventing severe asthma attacks and improving your breathing. DUPIXENT is not used to treat sudden breathing problems. It is not known if DUPIXENT is safe and effective in children with asthma under 6 years of age.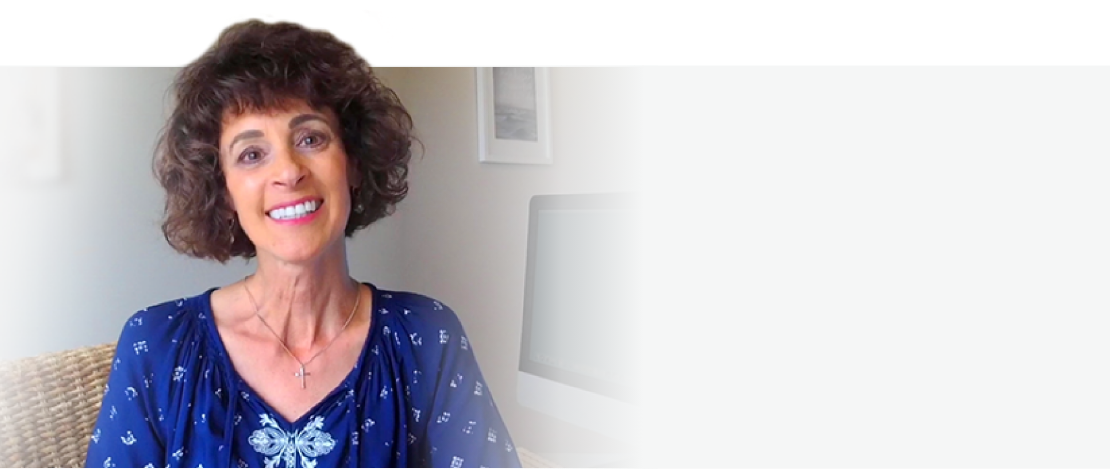 I went back to my doctor and said, "There's got
to be something different." And that's when he said,
"I have heard of this drug called DUPIXENT."
Pamela, DUPIXENT MyWay®
Patient Ambassador
Individual results may vary.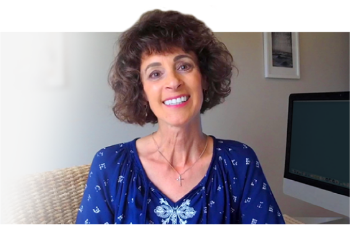 FIND A SPECIALIST WHO TREATS ASTHMA
Use this HealthgradesTM tool to easily
find nearby
specialists with
experience in treating children, teens,
and adults with uncontrolled
moderate-to-severe
eosinophilic or
oral steroid dependent asthma.
Sanofi US and Regeneron do not endorse or recommend any
particular physician, and search results do not include a
comprehensive list of doctors in your area.
HOW DUPIXENT WORKS
Read about the benefits and risks of DUPIXENT, how DUPIXENT performed in clinical trials, and much more.