YOUR CHILD DESERVES
TO DU MORE
What could your child DU With Less Asthma? See the results to learn how DUPIXENT helped.
Benefits with Every Breath
DUPIXENT was proven to improve lung function and help prevent asthma attacks in children 6-11 years.
DUPIXENT is not a steroid but can help reduce oral steroid use.
DUPIXENT was studied in a clinical trial with 408 children 6 to 11 years old with uncontrolled moderate-to-severe asthma.
Improved lung function
IN CHILDREN IN AS LITTLE AS

65%
FEWER
ASTHMA ATTACKS*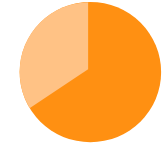 *The annual rate of severe asthma attacks was 0.24 with DUPIXENT 100/200 mg vs 0.67 with placebo.
66%
reduction in
steroid bursts†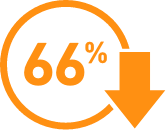 †Do not stop taking your corticosteroid medicines unless instructed by your healthcare provider. This may cause other symptoms that were controlled by the corticosteroid medicine to come back.
The safety results of DUPIXENT observed in children through Week 52 were similar to the safety profile from studies in adults and adolescents with moderate-to-severe asthma with the addition of parasitic (helminth) infections.
DUPIXENT had a demonstrated safety profile in clinical trials. The most common side effects include:
Injection site reactions
High count of a certain white
blood cell (eosinophilia)
Pain in the throat
(oropharyngeal pain)
Parasitic (helminth) infections
View the possible side effects of DUPIXENT
in patients with moderate-to-severe
eosinophilic or oral corticosteroid dependent asthma.
What You Should Know About the Patients in These Studies:
2.4
Average number
of attacks in
previous year
44%
On high‑dose
inhaled
corticosteroids
RESULTS IN PATIENTS 12+ YEARS
DUPIXENT was also proven to improve lung function and prevent asthma attacks in patients 12+ years.
HAVE A PRODUCTIVE CONVERSATION WITH YOUR DOCTOR
Personalize your doctor discussion guide
Our goal is for you or your loved one to get the most out of your
visit to the doctor. Fill out our personalized discussion guide to help you have a productive conversation during your next visit.
FIND YOUR CHILD A
SPECIALIST WHO TREATS ASTHMA
Use this HealthgradesTM tool to
easily find nearby specialists with
experience in treating children
with
uncontrolled moderate-to-
severe eosinophilic or oral
steroid
dependent asthma.
Sanofi US and Regeneron do not endorse or recommend any
particular physician, and search results do not include a
comprehensive list of doctors in your area.
GET MORE SUPPORT
Sign up to receive exclusive emails, resources,
and more support from DUPIXENT MyWay.
Go to the How DUPIXENT is Taken page to learn more about dosing and administration options.