FINDING A PROVIDER TO MEET YOUR NEEDS
Eczema can be a difficult condition to navigate. If you or a loved one are suffering from moderate-to-severe
eczema that isn't well controlled, partnering with a specialist might be the appropriate next step.
Why partner with an eczema specialist?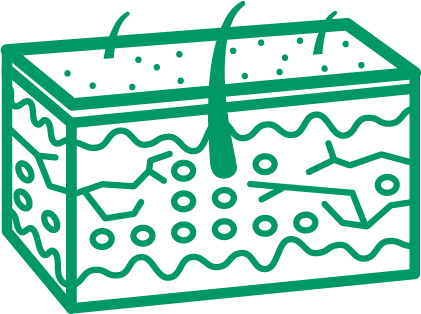 Eczema specialists are specifically
trained in conditions relating
to the skin, including chronic
skin conditions with underlying inflammation.
Specialists often have more
experience treating eczema cases
that are more severe and not
well controlled on topical prescription therapies

A specialist can help create
a personalized care plan for
your eczema
FIND A NEARBY SPECIALIST WHO TREATS ECZEMA
Use this Healthgrades™ tool to easily find nearby specialists with experience in treating children, teens, and adults with uncontrolled moderate-to-severe eczema (atopic dermatitis).
Sanofi US and Regeneron do not endorse or recommend any particular physician, and search results do not include a comprehensive list of doctors in your area.
READY TO TALK WITH
A SPECIALIST?
Use our doctor discussion guide to help have a
productive conversation about:
Eczema symptoms
Symptom frequency and severity
Treatment goals