Healing From Within For
Your Little One
It can be hard when your very young child has eczema. They can't always tell you when it's bothering them, and having it come
back again and again, despite your best efforts, can be frustrating.
DUPIXENT is the only FDA-approved biologic for treating uncontrolled moderate-to-severe eczema in children ages 6 months to 5 years.
It helps heal your child's skin from within and helps you get ahead of their eczema symptoms.
DUPIXENT in combination with a topical corticosteroid was studied in a 16-week clinical trial in 162 patients ages 6 months to 5
years with moderate-to-severe eczema not adequately controlled with topical prescription treatments.
In a clinical trial at 16 weeks, children (aged 6 months to 5 years) receiving DUPIXENT* +
a topical corticosteroid (TCS) saw clearer skin and less itch.
Clearer Skin
VS
28% on DUPIXENT + TCS
vs 4% on TCS only
Itch Relief

VS
48% on DUPIXENT + TCS
vs 9% on TCS only
Proven results
VS
53% on DUPIXENT + TCS
vs 11% on TCS only
Your healthcare provider will tell you how much DUPIXENT to inject and how often.
*Children (6 months to 5 years of age) received DUPIXENT 200 mg or 300 mg every 4 weeks based on weight, with no initial loading dose.
The most common side effects in patients with eczema include:
Injection site reactions
Eye and eyelid

inflammation

, including redness, swelling,
and itching, sometimes with blurred vision
Cold sores in your mouth or on your lips
High count of a certain white blood cell (eosinophilia)
Long-term safety results in young children continuing on DUPIXENT with or without TCS in the pediatric extension study
through 1 year were consistent with the adult clinical trials. In addition, hand-foot-and-mouth disease and warts were
reported. In these reported cases, patients continued treatment with DUPIXENT.
View the possible side effects of DUPIXENT in patients with moderate-to-severe eczema (atopic dermatitis).
What You Should Know About the Patients in This Study:
100%
Had moderate-to-
severe atopic dermatitis
Average body surface
area involvement
81.4%
Had at least 1 other
allergic condition
SEE BEFORE AND AFTER RESULTS IN YOUNG CHILDREN
In a clinical trial for children ages 6 months to 5 years, clearer skin was seen. Use the slider to view before and after results of an actual 4-year-old
patient after 16 weeks of treatment with DUPIXENT and a topical steroid in a phase 3 clinical trial. A clinical responder was defined as a patient
achieving IGA 0 or 1 (clear or almost clear skin). Individual results may vary.
Click and drag
to see results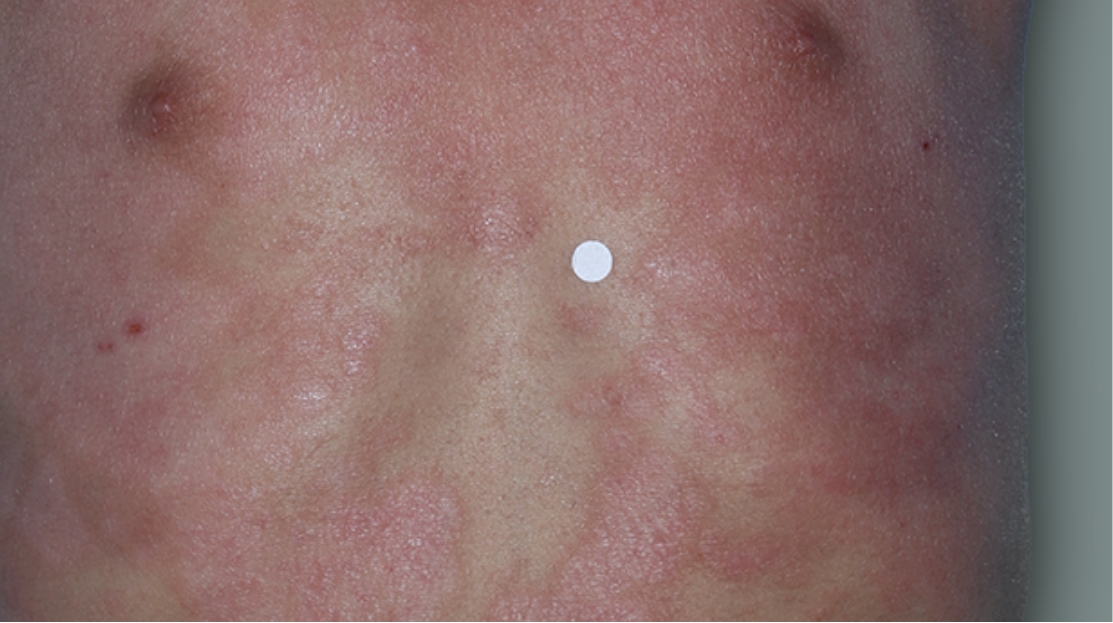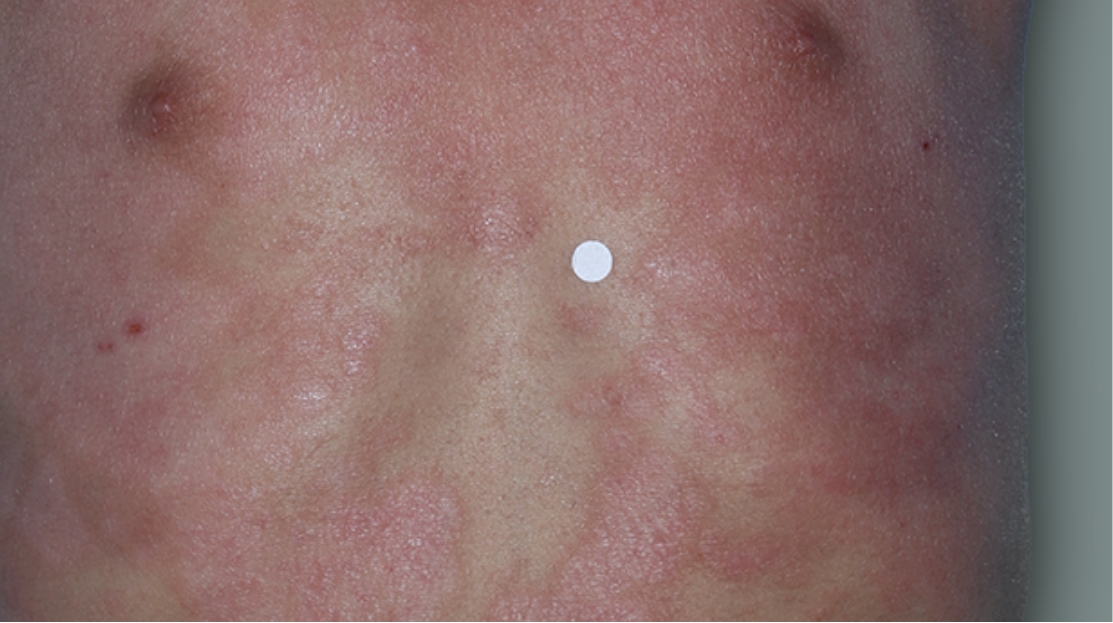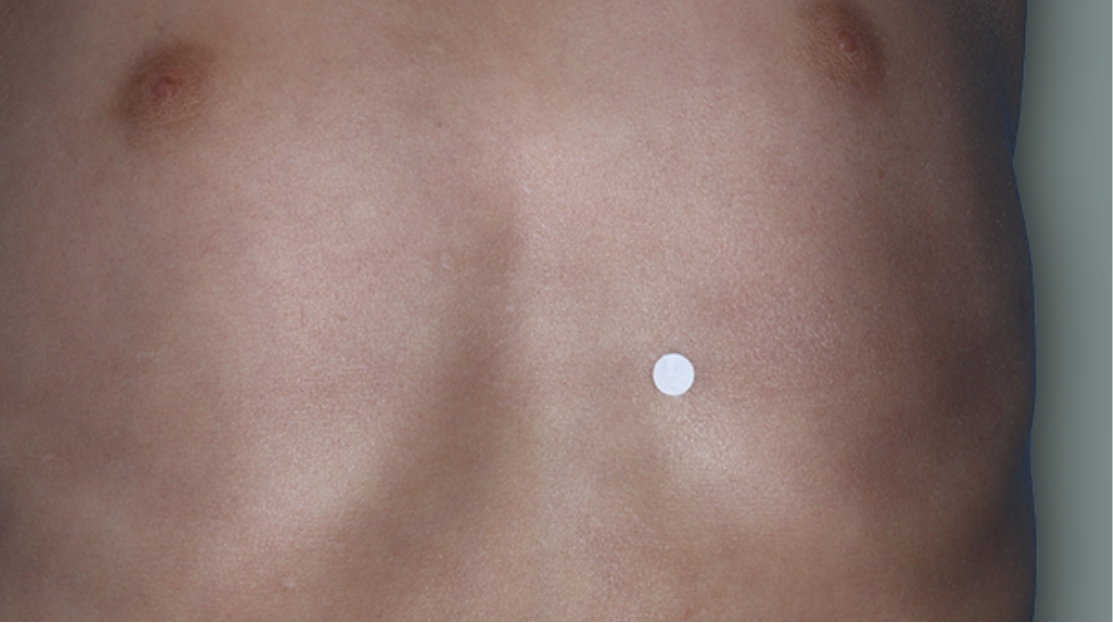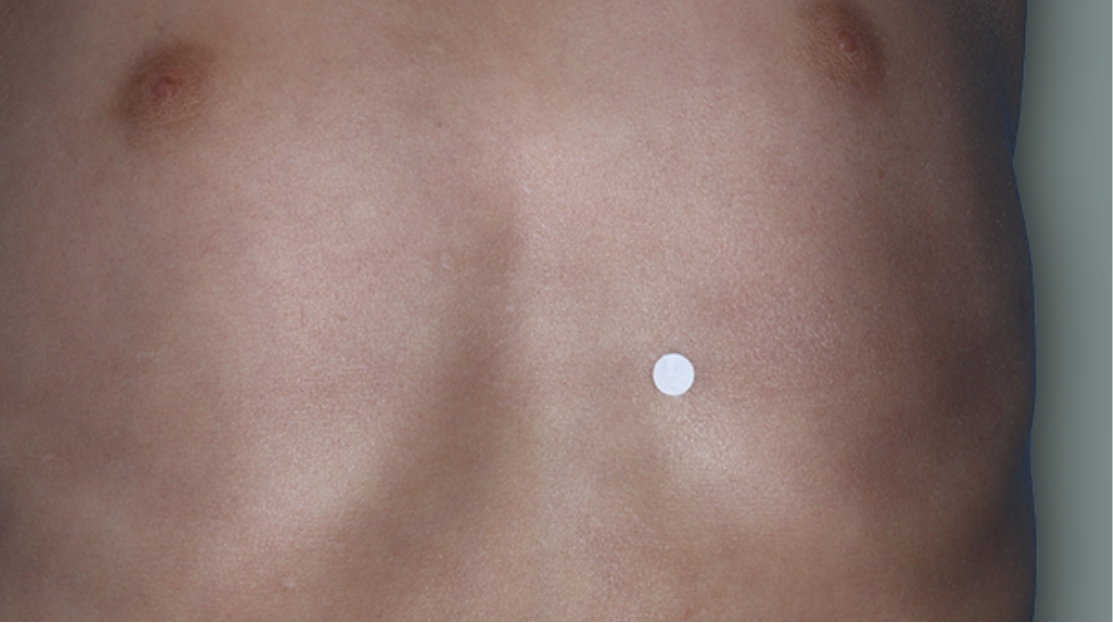 HAVE A productive CONVERSATION
WITH YOUR DOCTOR
Our goal is for you or your loved one to get the most out of your visit to
the doctor. Fill out our personalized discussion guide to help yourself
have a productive conversation during your next visit.
GET THE SPANISH CAREGIVER
DISCUSSION GUIDE
Giving children injections can be tricky. Hear from caregivers and healthcare professionals on ways to navigate the process.
Transcript:
VO:
LORI: Nobody prepares you for this. Right? We were lucky to have a great healthcare provider who trained us on the injection process, including how much to inject and how often.
WENDY: It's definitely been a learning curve, learning how to administer an injection to my granddaughter.
RAHMEL: I was a little overwhelmed in the beginning, but I found being calm is super important. My daughter Kia and I practice ways to keep calm. We like taking deep, long breaths together before we start.
DEANTRE: I always told parents just to have a plan because kids pick up on your nervousness. If you're calm, they're calm.
AMANDA: That's for sure. A lot of kids do well with a little calm chit chat, but others could benefit from other activities. So you want to have a few options ready ahead of time.
LORI: I tried all sorts of things before we got into a comfortable routine. Distractions with toys, holding an ice cube to the injection site and having him get involved in the process like getting a cotton ball or an alcohol wipe. I've learned the best distraction is other family members. His older sister tells the best jokes.
WENDY: And it can change as they get older. My granddaughter, Emma, didn't want anything to do with the pre injection process when she was younger. But now, helping out really gives her a sense of control. She gets the alcohol swabs and I get the medication from the fridge.
DEANTRE: Where and when you administer the injection is important as well.
LORI: Exactly. Eventually, we found doing the injection at the kitchen table allowed us to maintain Austin's bedroom and playroom as play spaces. I don't know why it worked, but we just stuck with it.
AMANDA: Well, the kitchen is the heart of the home.
LORI: Yeah. Maybe that's why.
RAHMEL: It's because the cookies are closer.
LORI: Yes. I can just grab one. Yeah.
DEANTRE: One thing I also tell parents to patients is practice patience, because you got to realize that these are young people that we're dealing with.
CHRISTINE: I always like to give as many options as possible and just trying to get them involved in the process so they have some control of something that they have no control over really.
WENDY: Yeah. A lot of times I would say, "Do you want to do this before breakfast or after dinner?"
CHRISTINE: Right.
WENDY: And giving them that choice of the time of day. I'm finally comfortable giving the injections. But my granddaughter, Emma, is such a trooper sometimes I forget she's still just a little girl and she could use some reassurance.
AMANDA: Always remember, uncertainty can cause anxiety. I always tell parents and caregivers a little encouragement and understanding goes a long way.
CHRISTINE: I know a swaddle really helps. You can leave out the arm you're going to use and swaddle the rest of the body. This works for bigger kids also actually, if you use a blanket or something.
LORI: Yeah, I know. They're stronger than we think.
CHRISTINE: Yeah, we have to get them more credit. Kids are really resilient.
DEANTRE: Look, when it comes to the actual injection, your physical technique is important. Leg and arm hold methods are simple to learn and reduce squirming. Don't forget to refer to any instructions for use before any injection, for additional information and to use as a reference.
CHRISTINE: And there's so many options out there now. You can numb with an ice cube. They have devices that divert pain signals, it like vibrates on your arm so they don't feel the injection so much. They have numbing creams, numbing sprays.
LORI: Right.
CHRISTINE: There's so many things and every child is going to want something different. Some don't want anything at all.
LORI: Yes.
WENDY: Yeah. My granddaughter's really into the imagination type style, so it always involved her stuffed animals and unicorns and the fake shot injection. And it's like, Okay, if I'm getting this, then so is Panda, so is Uni. It was like, Okay, well who's going first and it just created almost like a magical land for her and she just really seemed to enjoy it more.
RAHMEL: At first, simply explaining what I was doing and how the treatment was going to help calmed my daughter down. She's really into taking an active role in managing her condition.
CHRISTINE: One thing I would suggest is to let your child's likes lead the way. If they like music, sing a song with them while giving the injection. If they like stories, have them read one to you or read one to them. If they're younger, just counting numbers or reciting the alphabet can help. Even having blankey or lovey dedicated to the injection time can be very comforting.
LORI: Great point. Our son loves superheroes, so I made up a superhero. His name is Flash Bang.
DEANTRE: Flash Bang.
LORI: And I tell him a two minute story when I give the injection. Now he looks forward to new episodes so much. He reminds me as we get ready, which makes everything easier.
WENDY: The basics work for us, the calm chit chat, and then using toys and screens as a distraction. Sometimes even a nursery rhyme.
DEANTRE: You know what? Parents have an advantage. When we work with young patients, we have to earn their trust. You guys already have it. Be calm, confident, positive as you give the injection, eventually it'll become routine.
LORI: We use screen time as a reward. It helps make it a positive experience and gives them something to look forward to after the injection.
CHRISTINE: Rewards after the injection are a great idea.
WENDY: Yes. It was important for me to get to know Emma's likes and dislikes. It's tough though because they changed so often. One day, bringing her giant stuffed panda into the room worked like a charm and the next it didn't. Sparkly stars and unicorn stickers though, that's where we're at now.
RAHMEL: We're all so busy with work and school schedules, we make the reward all about spending time together with a game or movie night and she gets to pick the game or movie. She beat me last time too.
AMANDA: Don't let yourself get too stressed out about the reward thing. I have a lot of little patients that react to very simple stuff. New, fun bandaids, extra hugs, sometimes simple is best.
LORI: Throwing in a few sweets never hurts. I like to mix up the rewards that way he's looking forward to finding out what the next reward will be. It makes it feel like a celebration.
RAHMEL: I mean, this has definitely been great sharing this experience with the other caregivers.
LORI: Yes, so helpful.
RAHMEL: Especially healthcare professionals, you guys have just made this process so much easier. So many new tools for my toolbox that'll make this whole process much better.
LORI: I'm glad we were able to get together and do this for them.
Important Safety Information and Indication
Do not use if you are allergic to dupilumab or to any of the ingredients in DUPIXENT®.
Before using DUPIXENT, tell your healthcare provider about all your medical conditions, including if you:
have eye problems.
have a parasitic (helminth) infection.
are scheduled to receive any vaccinations. You should not receive a "live vaccine" right before and during treatment with DUPIXENT.
are pregnant or plan to become pregnant. It is not known whether DUPIXENT will harm your unborn baby.
are breastfeeding or plan to breastfeed. It is not known whether DUPIXENT passes into your breast milk.
Tell your healthcare provider about all the medicines you take, including prescription and over-the-counter medicines, vitamins, and herbal supplements.
Especially tell your healthcare provider if you are taking oral, topical or inhaled corticosteroid medicines or if you have atopic dermatitis and asthma and use an asthma medicine. Do not change or stop your corticosteroid medicine or other asthma medicine without talking to your healthcare provider. This may cause other symptoms that were controlled by the corticosteroid medicine or other asthma medicine to come back.
DUPIXENT can cause serious side effects, including:
Allergic reactions. DUPIXENT can cause allergic reactions that can sometimes be severe. Stop using DUPIXENT and tell your healthcare provider or get emergency help right away if you get any of the following signs or symptoms: breathing problems or wheezing, swelling of the face, lips, mouth, tongue, or throat, fainting, dizziness, feeling lightheaded, fast pulse, fever, hives, joint pain, general ill feeling, itching, skin rash, swollen lymph nodes, nausea or vomiting, or cramps in your stomach-area.
Eye problems. Tell your healthcare provider if you have any new or worsening eye problems, including eye pain or changes in vision, such as blurred vision. Your healthcare provider may send you to an ophthalmologist for an eye exam if needed.
Joint aches and pain. Some people who use DUPIXENT have had trouble walking or moving due to their joint symptoms, and in some cases needed to be hospitalized. Tell your healthcare provider about any new or worsening joint symptoms. Your healthcare provider may stop DUPIXENT if you develop joint symptoms.
The most common side effects in patients with eczema include injection site reactions, eye and eyelid inflammation, including redness, swelling, and itching, sometimes with blurred vision, cold sores in your mouth or on your lips, and high count of a certain white blood cell (eosinophilia).
Tell your healthcare provider if you have any side effect that bothers you or that does not go away. These are not all the possible side effects of DUPIXENT. Call your doctor for medical advice about side effects. You are encouraged to report negative side effects of prescription drugs to the FDA. Visit www.fda.gov/medwatch, or call 1-800-FDA-1088.
Use DUPIXENT exactly as prescribed by your healthcare provider. It's an injection given under the skin (subcutaneous injection). Your healthcare provider will decide if you or your caregiver can inject DUPIXENT. Do not try to prepare and inject DUPIXENT until you or your caregiver have been trained by your healthcare provider. In children 12 years of age and older, it's recommended DUPIXENT be administered by or under supervision of an adult. In children 6 months to less than 12 years of age, DUPIXENT should be given by a caregiver.
Please see accompanying full accompanying full Prescribing Information including Patient Information.
Indication
DUPIXENT is a prescription medicine used to treat adults and children 6 months of age and older with moderate-to-severe eczema (atopic dermatitis or AD) that is not well controlled with prescription therapies used on the skin (topical), or who cannot use topical therapies. DUPIXENT can be used with or without topical corticosteroids. It is not known if DUPIXENT is safe and effective in children with atopic dermatitis under 6 months of age.
Want to learn more? Visit the Caregiver Resources page for more guidance and information gathered specifically for caregivers.
View Caregiver Resources
Tips for Injection Time
Injections are never fun, but we're
here to help support you on your
child's treatment journey.
Download our Child Injection Activity
Guide for techniques you can use to
help distract your little one during
injections.
DOWNLOAD YOUR GUIDE
download
Go to the DUPIXENT Dosing page to learn more
about dosing and administration information.
Explore More Results
With DUPIXENT